Losses in table tennis are never easy to take, but there are ways to look at tough losses that can help you feel better and keep you motivated to continue your training through even the biggest defeats.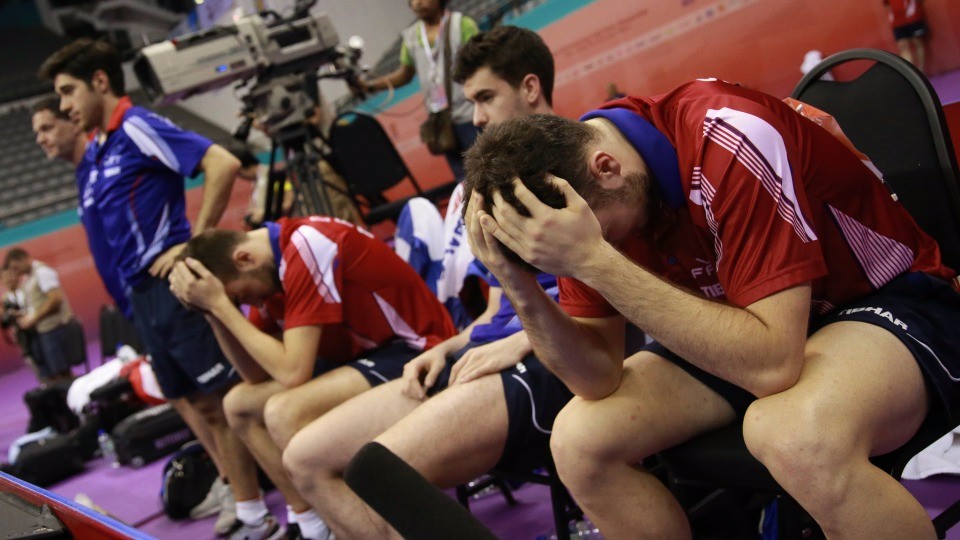 1. When you lose, it's because you've got good competition
When you lose, you should be thankful that you had the opportunity to play players who can actually beat you. If you're a player who can't train regularly, or even at all, you can still make small improvements simply by playing matches against better players. If you only play weaker players, you really won't improve at all.
Of course, you still won't improve as much as someone who deliberately and repetitively practices their weaknesses through regular training sessions, but it's better than nothing. And if you can do both, you'll improve much faster!
2. You'll feel happier after your next win
If your wins are few and far between, and you have to fight hard to get them, you'll feel happier about them.
If you're able to beat an opponent you lost to the last time you played them, you can get immense satisfaction from the fact that a well thought-out tactical switch, or technical improvement in your serves, strokes or footwork made the difference.
3. You could be just a few weeks from a completely different result
USATT coach, Larry Hodges writes that it could take up to six months to turn close losses into wins at a new level of play. The thing is, you never really know how far along that six-month progression you really are. Depending on how much you train, you could be as little as a few weeks away from turning a loss around.
If you're playing in a local league, and you'll play that opponent again within a few weeks, use that fact to really motivate you in your training during that time. Either up your training time, your training intensity, or switch your focus to training a weakness in your game you noticed when playing that player - aiming to turn a close loss into a close win.
If you're playing in an annual tournament, you may have up to 12 months before you face some of those players again. In cases like this, your goal should be to turn a close loss into an easy win. Over a 12 month period, just a sustained 10% increase in training time or intensity can be enough to trigger such a change.
Now look forward to your next loss, so you can practice bouncing back harder and faster from it!
Enroll Now for FREE!
If you're serious about becoming an elite, well-respected table tennis player you need to join TableTennisUniversity.com!

We'll help you to develop new winning skills, break old bad habits, bust through frustrating plateaus, and play the best table tennis of your life.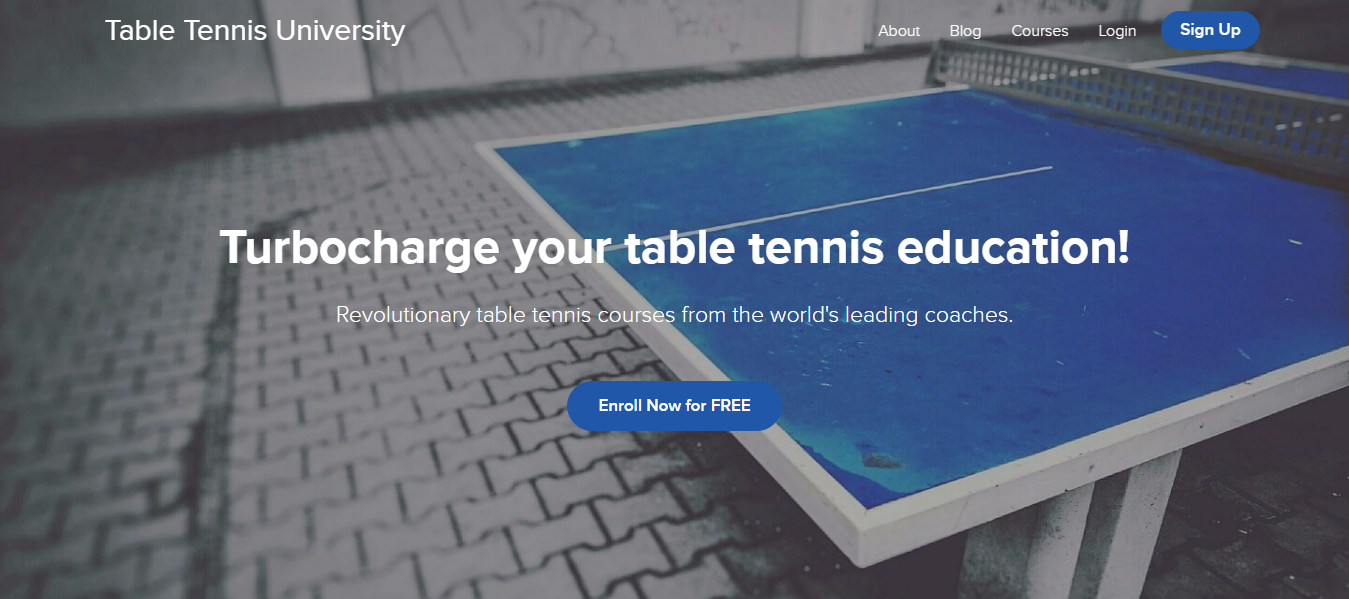 We've got a huge selection of free and premium table tennis courses from the world's leading coaches, including; Tao Li, Brian Pace, Samson Dubina, Tom Lodziak, and many more.
Here are two FREE courses available to all members...
It's time to turbocharge your table tennis education. Enroll TODAY!
by Jackson Meyn