Start Your FREE Trial Today!
We realize many students joining Table Tennis University will need to brush up on some of the basic table tennis skills...
So, we're giving you access to this 12-part video series completely for FREE!
In the Basics Mastery course (which is ordinarily worth $97) a young beginner student is instructed in addition to Coach Li's demonstrations. We've found that watching Coach Li correct some of the common beginner mistakes is just as beneficial as watching him perform the proper technique!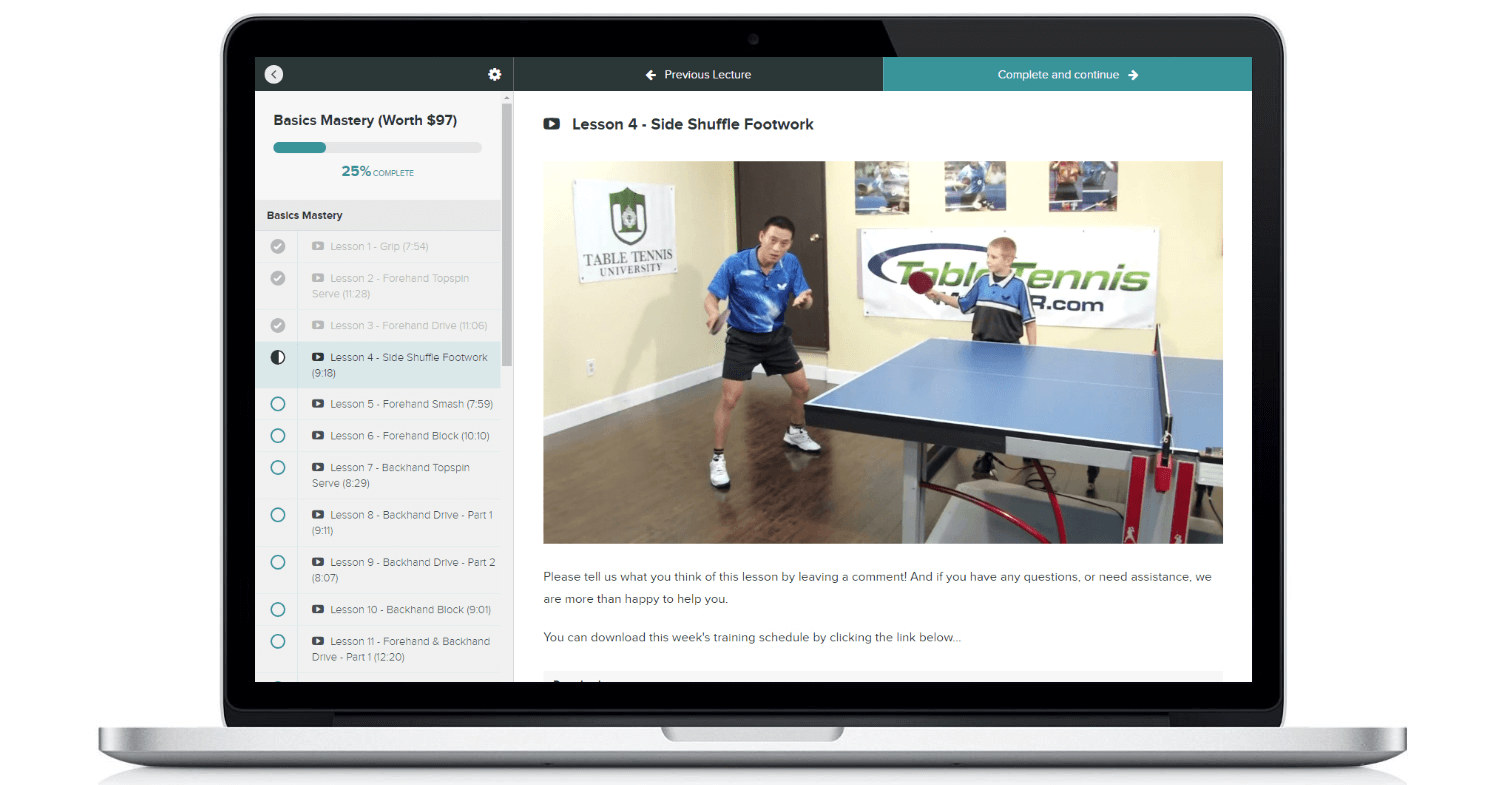 What's Included?
The course is hosted on our fantastic new online platform and covers areas such as;
The shakehand and penhold grip
The basic topspin serve (forehand and backhand)
The forehand and backhand drive
The forehand and backhand block
The forehand smash
And the side-shuffle footwork
You'll find a handy discussion area below each video where you can ask questions and interact with other course members.
There's also the added feature of downloadable training schedules for each of the twelve lessons, to help you plan and structure your subsequent practice effectively.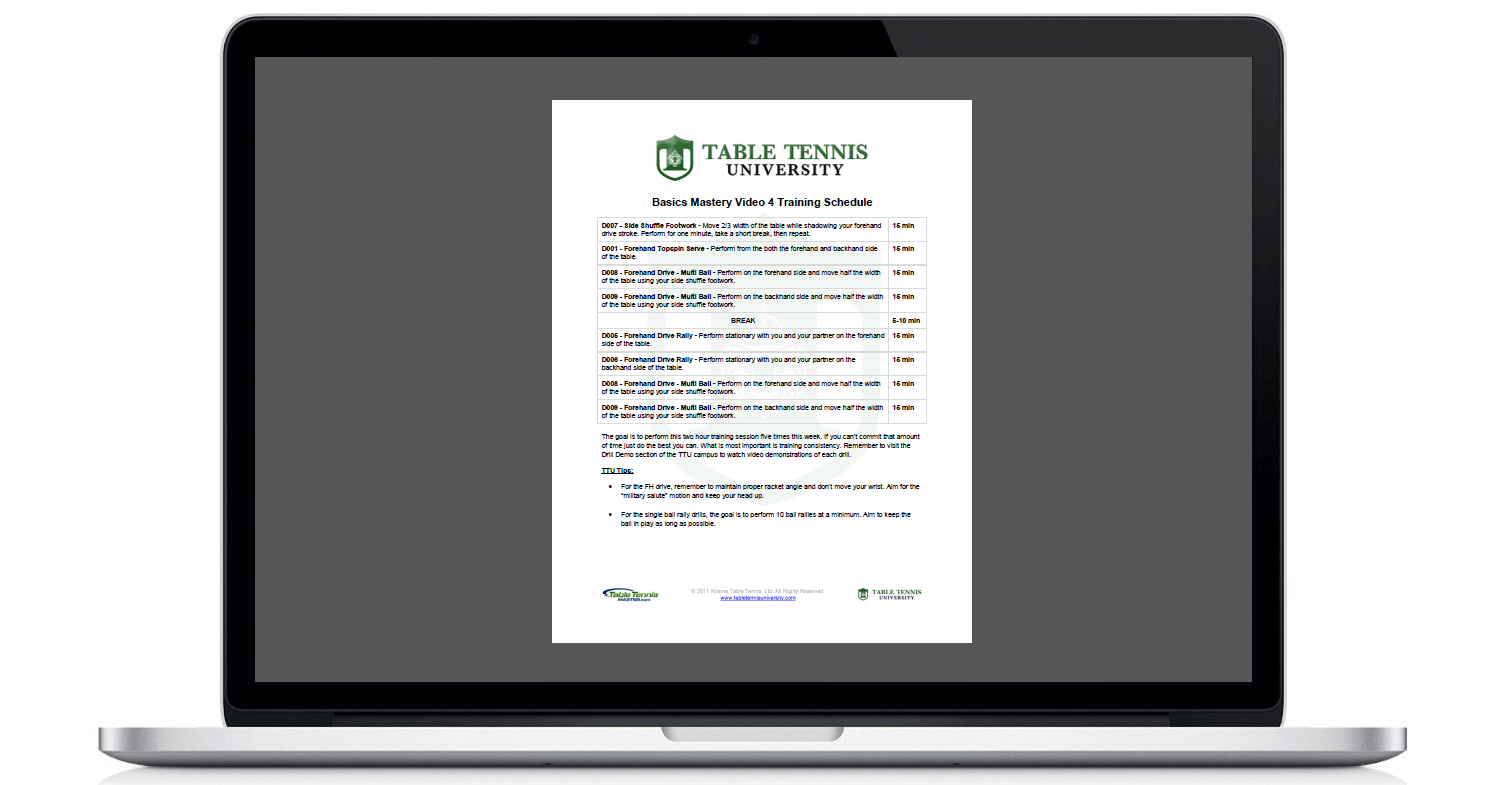 Start Learning Today!
This really is a fantastic introduction to mastering the sport of table tennis and we are convinced that you will be blown away by both the quality of our course platform and Coach Li's excellent instruction!
Our Basics Mastery course has been professionally filmed and edited, and features approximately two hours of footage. Enroll TODAY!