International Table Tennis Skills - with Samson Dubina
Are you a beginner or intermediate-level table tennis player who is keen to improve but doesn't have access to any high-level coaching?
Are you an experienced player looking to expand your range of skills and learn to approach the game like a professional?
Are you a new coach looking for a comprehensive overview of the technical and tactical aspects of table tennis to teach to your players?
If you answered "yes" to any of those questions, you should seriously considering enrolling onto Samson Dubina's International Table Tennis Skills training program!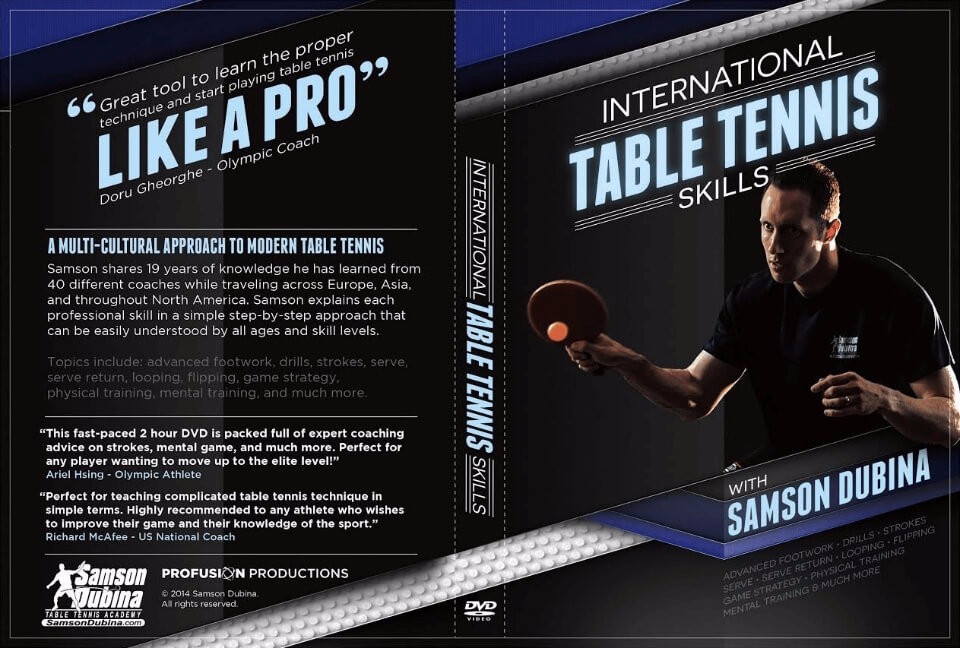 A Multi-Cultural Approach To Table Tennis
In this course, Samson shares 19 years of knowledge that he has learned from 40 different coaches while traveling to Europe, Asia, and throughout North America.
During the 2 hour 17 minute coaching course, Samson explains each professional skill in a simple, step-by-step approach that can be understood by players of all ages and all levels.

Topics include:
Advanced footwork
Drills
Strokes
Serve
Serve return
Looping
Flipping
Game strategy
Training routines
Mental strategies
...and much more
Get Immediate, Lifetime Access
This really is a fantastic technical and tactical overview to the sport of table tennis and we are convinced that you will be blown away by both the quality of our course platform and Samson's excellent instruction!
Samson's International Table Tennis Skills course has been professionally filmed and edited, and features over two hours of footage. Enroll TODAY!