Fed up of losing to the same players each and every week?
We know exactly how you feel! It's infuriating, isn't it? You tell yourself you'll beat them next time, but the result never changes.
Well, the good news is, you've come to the right place.
It doesn't matter if you're a seasoned competitor who's reached a plateau, or a novice just getting started - you've stumbled across the most valuable table tennis training program in existence!
Introducing... Table Tennis University
Table Tennis University is a revolutionary training program created by former Chinese pro Tao Li. It was designed to transform you into an elite, well-respected table tennis player in the shortest time possible!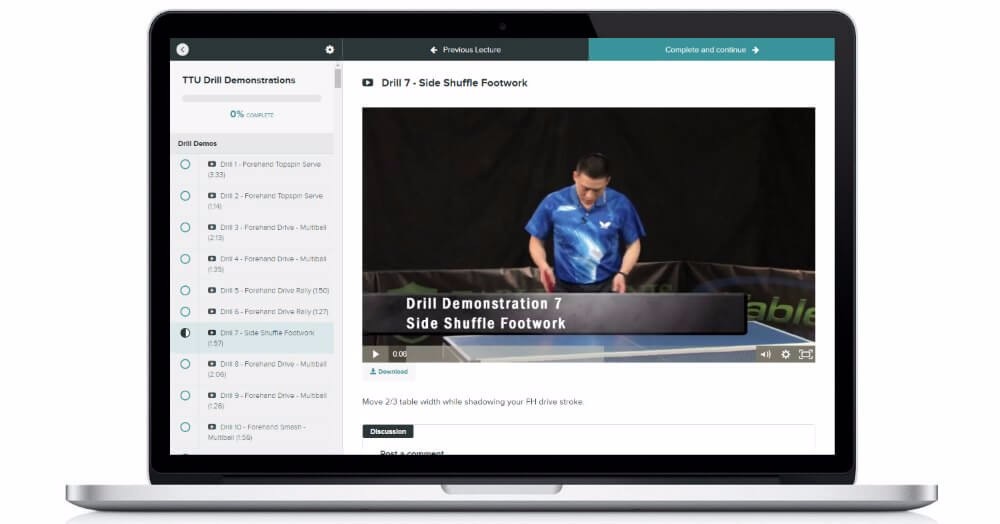 Table Tennis University gives you a world-class table tennis education.
It covers every aspect of the game in extraordinary detail and will give you insider secrets, winning techniques, and advanced strategies that many top-level players don't even know!
If you've been at this on your own you're nowhere near where you could be.
You need an experienced coach to show you the ropes.
You need details on what to practice and how to practice. On what you should do and probably more importantly, what you shouldn't do.
In these professionally recorded HD videos, you'll be given a road map to follow that ensures your success.
As long as you're motivated, able to follow simple steps, and willing to invest in yourself, then you too can build up your game to a level you can be proud of.
What's Included?
The course is hosted on our fantastic new online platform and includes...
You'll also find a handy discussion area below each video where you can ask questions and interact with other course members.
Okay, so how much for this revolutionary training program?
Full, lifetime access to Coach Tao Li's entire Table Tennis University online training program can be yours for just $297.
That's over 30 hours of professional-quality table tennis instruction! And all of the videos can be watched online or downloaded to your computer, phone, or tablet.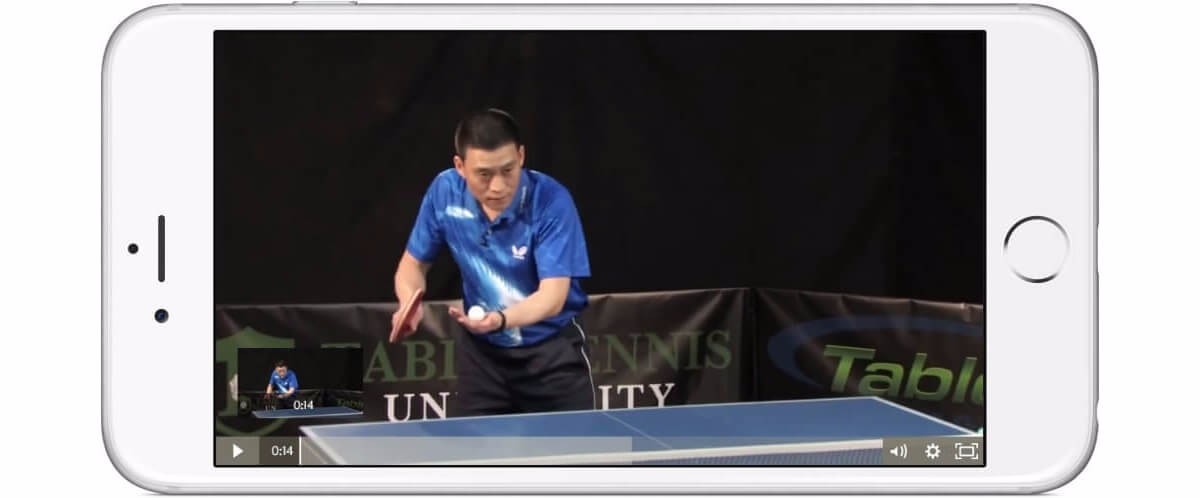 That means you can take them with you to your club or wherever you choose to practice!
In fact, we strongly encourage you to download the videos and watch them on your way to training or in between drills.

But we wouldn't expect you to just jump in without first getting a bit of a taster...
Start Your FREE Trial Today!
Join today, for free, and you'll gain access to 3 of the 52 video lessons, 3 of the 148 drill demonstrations, and 3 of the coaches questions videos.
And it's 100% free! We don't need your credit card details or anything like that.
Just click "join" using the buttons at the top or bottom of this page and start right away.
This really is a fantastic introduction to mastering the sport of table tennis and we are convinced that you will be blown away by both the quality of our course platform and Coach Li's excellent instruction. Join TODAY!